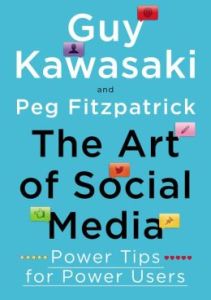 By now you (should) know that it's not enough simply to post on social media; you have to listen to what your followers are saying and respond accordingly. This especially goes for comments made directly on your page or profile, even when they're negative. Every interaction is an opportunity to show some personality and connect with your audience.
But ALWAYS  stay positive.
"Since others are watching, you should stay positive and pleasant no matter how banal, blasphemous, or baiting the comment. You can never go wrong by taking the high road, because winning the war for class and credibility is more important than winning the battle with one commenter," say Guy Kawaksaki and Peg Fitzpatrick (no relation!) in The Art of Social Media: Power Tips for Power Users, which I recently started and am really enjoying.