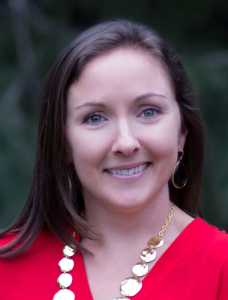 Happy New Year! I hope you enjoyed a restful holiday with the people you love. I'm incredibly excited for this year and know it will be a terrific one. It's the perfect time to freshen up your online presence with a new headshot if you haven't done so in awhile. Now don't worry, you don't have to spend big bucks on a professional portrait. My dear friend, Shannon, has her own photography business and snapped my family's Christmas card portraits; she  took a few of me quickly while my girls had a snack. Done!
But if you don't want to hire a pro, I'm sure someone took a great photo of you over the holidays where you're looking happy and relaxed yet polished. Check out my friend Scarlett's top tip for instantly looking better in photos!
Just remember, it's a good idea to use the same profile picture across all of your social media platforms, website and email marketing so that you're presenting a consistent image to potential clients.